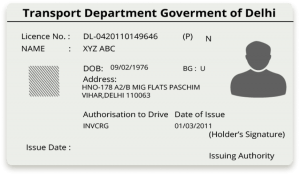 Our driving license verification API allows you to use our driving License Auth to validate onboarding users just by uploading their 15-digit alphanumeric DL number or taking a snap of their DL Card.
The API will take the driving license number of the user and verify it with the data held by the government. On successful completion, it will return you the verification results along with other background details of the user such as name and photo, permitted vehicle, date of birth and address.
The API makes verification by driving license quicker and more secure, helping you to onboard users without any delay and at the same time complying with the government regulations by getting rid of fraudulent applications. Also, the additional background information will help you to cross-check the details provided by the user, thus assuring you a better onboarding experience.
This API can be used in such situations –
Checking the authenticity of the onboarding user, whether he/she is legally allowed to drive a motor vehicle or not.

Can be used as a proof of identity.
The process is simple to understand and perform –
The API will take the driving license number of the user as input, can be done by directly typing in the DL number or just uploading a snap of the DL card.

Verification results along with the background details of the onboarding user will be returned as output.